The Aneurysm and AVM Foundation proudly presents

Gala in Wonderland

Honoring founding member

Dr. Wade Smith

,
Director of Neurovascular Services at UCSF,
and Benefiting Brain Aneurysm
and AVM Research

In celebration of 14 years of service and support to the greater aneurysm and AVM community, you are invited to attend Gala in Wonderland, TAAF's annual Founders' Gala benefiting brain aneurysm and AVM research. On August 10, 2019 at the Lawrence Hall of Science, follow honoree Dr. Wade Smith down the rabbit hole for a mad evening featuring delectable hors d'oeuvres and desserts, cocktails, behind the scenes access to the Lawrence Hall of Science's Dinosaurs in Motion exhibit, silent auction, dancing and more!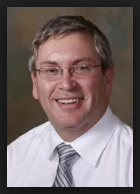 Be part of celebrating Dr. Smith;
and further your support for aneurysm and AVM research today.
It's a costume affair;
Wonderland themed attire is suggested.
7:30PM to 11:00PM


The Lawrence Hall of Science
1 Centennial Drive, Berkeley, CA 94720
Gala in Wonderland parking is available steps from the venue.
Have the perfect silent auction item
you'd like to gift in honor of Dr. Smith?
We're grateful!
Simply email Dina at dina@taafonline
to make arrangements.

Unable to attend, but
would still like to donate? Thank you!
Click the here or mail a check to:
The Aneurysm and AVM Foundation (TAAF)
3636 Castro Valley Blvd., Ste 3